The AFFBCN 2021 has gathered together five juries that have assigned the following awards in each of the corresponding sections.
OFFICIAL SECTION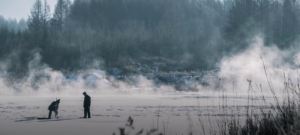 BEST FILM
Anima by Cao Jinling (China)
BEST DIRECTOR
Mirlan Abdykalykov (Kyrgyzstan) with Running to the Sky
BEST SCRIPT
Verdict by Raymund Ribay Gutiérrez
ESPECIAL MENTIONS
My Childhood, My Country by Phil Grabsky and Shoaib Sharifi
Drive My Car by Ryusuke Hamaguchi
OFFICIAL SECTION PANORAMA
BEST FILM
Where is Pinki? by Prithvi Konanur (India)
BEST DIRECTOR
Maxim Dashkin (Kirguizistán) with Far Frontiers
BEST SCRIPT
Bedridden by Riri Riza (Mongolia)
SPECIAL MENTIONS
A Balance by Japanese director Harumoto Yujiro
DISCOVERIES SECTION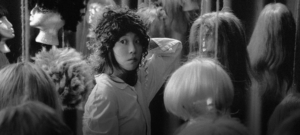 BEST FILM
Bipolar by Queena Li
BEST DIRECTOR
Kiyé Simon Luana (Laos) by Good-bye Mr Wong
BEST SCRIPT
18Khz by Farkhat Sharipov (Kazakhstan)
SPECIAL MENTIONS
The Forbidden Strings by Afghan director Hasan Noori
ESPECIAL SECTION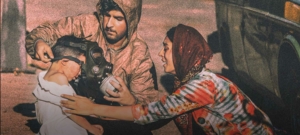 BEST FILM AND DIRECTION
Walnut Tree by Mohammad Hossein Mahdavian (Iran)
BEST SCRIPT
Drown by Mohammad Kart
JURY'S SPECIAL AWARD
The Woman by Otgonzorig Batchuluun (Mongolia)
AUDIENCE AWARD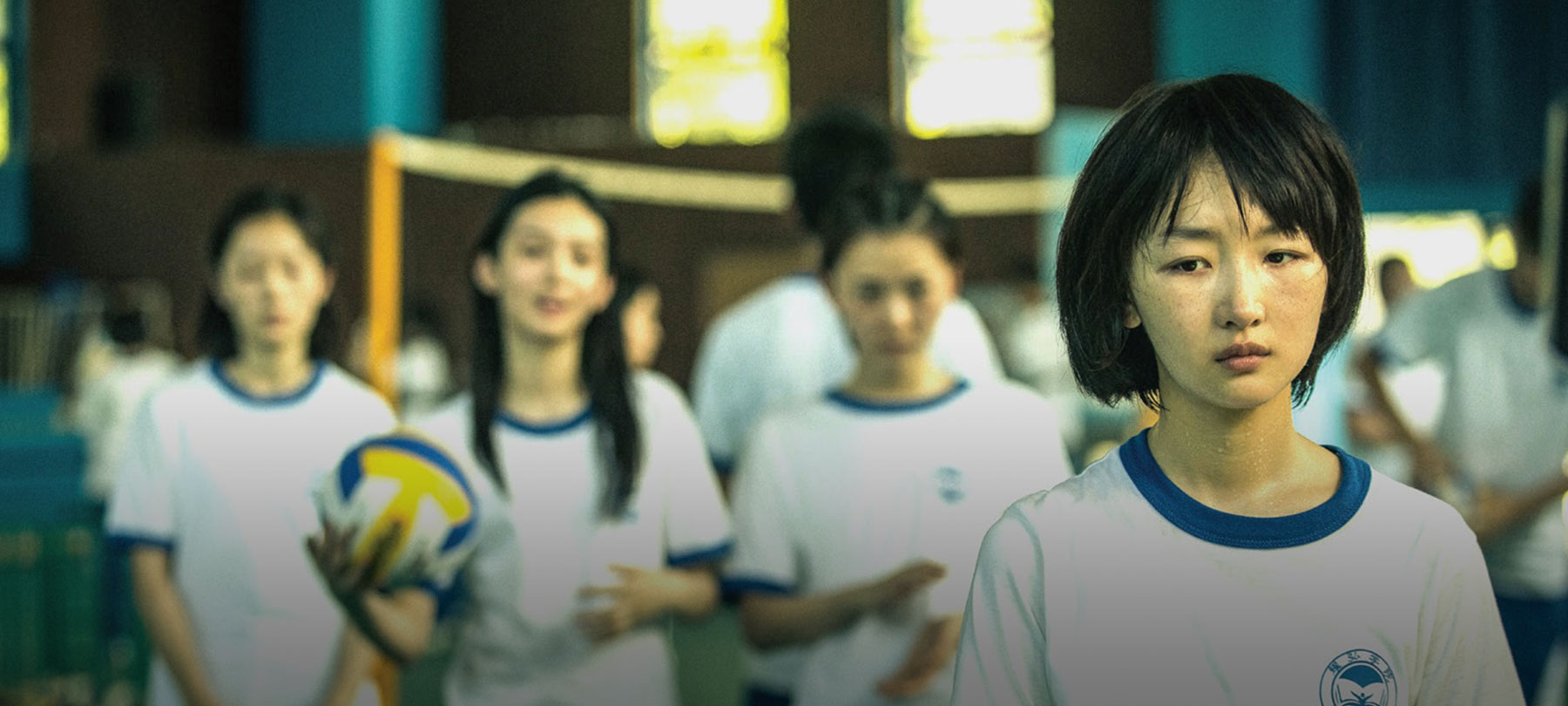 BEST FILM
Better Days by Derek Kwok-cheung Tsang (Hong Kong)
Once the prizes had been awarded, the Hong Kong film Better Days (2019) by director Derek Tsang closed the ninth edition of the Asian Film Festival this Sunday, 7th November at the headquarters of the contest, Cinemes Girona.
In this way it has finished once again the only festival in Barcelona specialised in Asian cinema, coinciding with the 20th anniversary of Casa Asia. Nonetheless, Satyajit Ray's retrospective is still available in the Filmoteca de Catalunya since it started last 4th November, and it is extended until 11th December.
The AFFBCN 2021 has been held between 27th October and 7th November, and it has projected over more than 120 films from 26 countries from the Asian-Pacific region, most of them being in physical format. This edition's headquarters have been Caixaforum, Cinemes Girona, Instituto Francés, and the Filmoteca de Catalunya, whilst the cinematic platform Filmin will admit online programming until 14th November.
The AFFBCN 2021 has counted once again on the support coming from l'Institut de Cultura de les Empreses Culturals del Departament de Cultura de la Generalitar de Catalunya, l'Institut de Cultura del Ayuntamiento de Barcelona, Catalunya Film Festivals, the EFE Agency, and Betevé, among others.
"Standing near the next year's tenth anniversary of the AFFBCN, the Asian Film Festival Barcelona 2021 closes after having been experimenting with an important ampliation of topics and narratives, and with a considerable increase of their respective audiences. It is a geographical festival that has encompassed more than twenty-five nationalities and countries, and it is based on a multicultural diversity whose access and knowledge favours the cinematic world. Its valuation is based on the positive punctuations of the jury from the five sections (Official, Official Panorama, Discoveries, Netpac, and Special) and from both, the new audiences and the more regular ones, which support a more inclusive cinema, like the one that has been programmed for this edition".

Menene Gras Balaguer, Director of the contest.
Jury of the Official Section to Competition
Rosa Vergés
Goya Award-winning Director, Writer and former vice president of AACCE, Spain | President of the jury
Born in Barcelona in 1955, Vergés is a film and television director, director and screenwriter. After studying Art History at the University of Barcelona, she decided to further her education in Paris, where she finally decided to dedicate herself to cinema after having experienced it as an actress in the theatrical group Dagoll Dagom. She won a Goya Award for Boom Boom for Best Opera Prima in 1991.
María Molins
Film and Theatre and Gaudí award-winning Actress
María Molins is a Spanish actress, born on February 14, 1973 in Catalonia. She has acted for film, theater and television. She has been awarded the prize for best female lead performance in 2013 for the film El Bosque, in addition to two nominations for the Gaudí awards.
Sahraa Karimi
Filmmaker and chairperson of Afghan Film Organisation
Born in Tehran, Sahraa Karimi is an Afghan documentary filmmaker, director and producer. Her first contact with the world of cinema was acting in the Iranian film Daughters of the Sun, directed by Maryam Shahriar. She was the first Afghan girl to work in Iranian cinema, as well as the first female director of Afghan Film Organisation, and the first (and only) woman in Afghanistan to hold a PhD in film and directing. Her films focus on Afghan women, and in them she not only speaks about the discrimination they face, but also applauds their strength. Karimi has participated in more than 150 international film festivals.
Luke Eve
Director of I Met A Girl
Nacido en Sídney en 1974, Luke Eve es un director y productor de cine australiano. Tras haberse dedicado a la fotografía y haber dirigido videoclips musicales y anuncios, decidió lanzarse al mundo de los largometrajes. Quedó primero en el festival Tropfest de 2005 con su película Australian Summer. Ha dirigido películas como I Met a Girl, y series como SEX: An Unnatural History (2011), Low Life (2014), High Life (2017) y Cancelled (2020).
Jessé Miceli
Director and Writer of Coalesce
Miceli graduated from the Sorbonne in Paris, where, after completing his studies, he decided to explore the field of cinema. He has worked for production companies and in the distribution of 'Heritage' films, a film genre that included feature films that looked with nostalgic eyes at a country's past, usually European, but today simply refers to period films with a special emphasis on high visual quality. He is best known for his feature film Coalesce (2020).
Jury of the Panorama Section
Jonathan Harris
Director of the Doctoral School at the University of the Creative Arts in Canterbury | President of the jury
Professor Jonathan has taught at Leeds Polytechnic (1989-94), Keele University (1994-99), University of Liverpool (1999-2011), Winchester School of Art University of Southampton (2011-2015) and Birmingham City University (2015-2020), where he was Head of Birmingham School of Art. Jonathan researches and writes on modern and contemporary art, specializing in the globalization of contemporary art and its social and political contexts.
Pierre Gonnord
Photographer and Author behind the face of AFFBCN
Self-taught photographer Pierre Gonnord was born in France in 1963. The most decisive work of his career shows a series of portraits of people from different parts of the world. Some of these portrait series are Interiors (made in Madrid in 1999), City (in New York, in 2001) or Far East (in Japan, 2003). Utopians, for example, photographs characters marginalized by society. His work has reached several cities in Spain, France, Portugal and the United States.
Negin Kianfar
Painter, Voice-over artist, Director of A New Day
Kianfar was born in Tehran, Iran, in 1969. She is a film director, painter and voice actress. She has directed films such as the documentary The Birthday (in 2016), Eve & Adam (2009) and A New Day, in 2021. She has dubbed actresses such as Meryl Streep and Charlize Theron.
María Fasce
Literary Director at Alfaguara, Lumen and Reservoir Books Madrid
María Fasce was born in Buenos Aires in 1969. She is a writer, translator and cultural journalist, as well as a graduate in Literature and literary director of Editorial Alfaguara. She has edited El Oficio de Mentir (1997), and has written La Felicidad de las Mujeres (published in 1999 and for which she won the Fondo Nacional de las Artes Award), La Verdad Según Virginia (1997) and La Mujer de Isla Negra (2015).
Sahra Mani
Filmmaker and Founder of Afghanistan Documentary House
Sahra Mosawi-Mani is an award-winning documentary filmmaker, university lecturer, and founder of Afghanistan Documentary House. She began working in media in 2001 with the goal of using media as a catalyst for good. She received a Masters degree in documentary filmmaking from University of the Arts London and has since focused on creating documentaries about her own country Afghanistan. Her films include Kaloo School (2013), Beyond the Burka (2014), and A Thousand Girls Like Me (2018).
Jury of the DISCOVERIES Section
Esteban Andueza
Cultural Manager and Translator | President of the jury
Esteban Andueza is cultural manager, translator, art curator and promoter of artistic projects. He has lived in China for 12 years where he has worked as a freelance and for prestigious centers such as the Iberia Center for Contemporary Art or the Instituto Cervantes in Beijing, always focused on promoting cultural exchanges between Spain and China.
Elodie Mellado
Content Editor FILMIN and Programmer of the Film Festival REC Tarragona
Élodie Mellado is content editor for FILMIN since 2012 and programmer of the REC Festival of Tarragona. She graduated in Audiovisual Communication from Rovira i Virgili University and professionally from the beginning has been dedicated to the film industry.
Aditya Kripalani
Director of Not Today
Born in 1981 in Maharashtra in India, Kripalani is a film director, writer, musician and producer. His best-known films are Backseat, Frontseat and Tikli and Laxmi Bomb, with which he debuted in 2017 and won the Best Feature Film award at the Tenth Berlin Independent Film Festival in 2018. In the same year, it was awarded at the 20th UK Asian Film.
Paloma Polo
Scriptwriter and Director of El Barro de la Revolución
Paloma Polo is a Spanish artist and independent researcher currently living in Utrecht (The Netherlands). Between 2007 and 2009 she attended the De Ateliers art residency program (Amsterdam) and in 2010 the Gasworks residency program (London). In 2013 she was a visiting researcher at the Center for International Studies at the University of the Philippines Diliman, in Manila. Her latest research was organized by Les Laboratoires D'Aubervilliers (Paris). Polo is one of the driving forces behind Moving Artists International and a member of the International League of Peoples' Struggles (ILPS).
Javier Martín-Domínguez
Javier Martín-Domínguez | President of International Press Club, Spain
Javier Martín-Dominguez is a producer and director and currently president of the International Press Club. He has worked as a journalist in the press, radio and television. He was a foreign correspondent with Radio Nacional and Televisión Española in the United States for ten years, and with La Vanguardia in Tokyo. He has been awarded the Cirilo Rodríguez Prize for international journalism. Among other events, he covered three U.S. election campaigns, the trips of Reagan to Moscow and Gorbachev to Washington, Hirohito's funeral and the enthronement of Akihito. As a filmmaker he is the author of the biographies of Paul Bowles and the surrealist artist Leonora Carrington, and directed the Seville European Film Festival for 4 years. He has been a jury member at the Moscow, Sarajevo and Documenta Madrid Film Festivals and at the Asian Film Festival in Barcelona.
Jury of the NETPAC Section
Qazi Abdur Rahim
Director of ImagineIndia Film Festival | President of the jury
Qazi Abdur Rahim (1962) graduated from the Autonomous University of Madrid and started working in Radio M-80 and with the famous comedians "Gomaespuma". Qazi is the first Indian to be nominated for the Spanish Film Awards for Best Original Score for the film El Próximo Oriente. He is the founder and director of the prestigious ImagineIndia International Film Festival in Madrid. He has been a jury member at numerous festivals and programmer at the Macta Women's Film Festival, Rain International Nature Film Festival and the Turkish Film Festival Madrid.
Antonio Rodrigo
Founder of Nomadocs & Director of Los Mensajes Ocultos de Ganga
Antonio Rodrigo is a documentary filmmaker and founder of Nomadocs. A traveler and explorer of stories, he defines himself as a craftsman of social cinema. His first short film El Sentir desde Afuera was internationally awarded and selected to represent Spain at the Biennial of Young Artists of the Mediterranean held in Skopje in 2008. After some TV publications and more than 12 years of experience in the social documentary sector working for IFC, World Bank, GlobalCad and other organizations, he decided to become independent and founded Nomadocs with the idea of using his work as a tool for education and social awareness.
Sandra Sotelo
Journalist and News Correspondent
A teacher, freelance journalist and active member of the Filipino community, Sandra Sotelo Aboy understands the value of time and financial freedom to be able to fulfill all her roles. To manage her time in the most efficient way, she jumped into the world of digital commerce with a 24/7 business project that allows her to dedicate herself to her other projects.
Jury of the SPECIAL Section
Fina Sensada
Filmmaker | President of the jury
Fina Sensada is a director and screenwriter. For more than thirty years she has been working as a freelance in the National and International Film Industry, in the Direction Department. In 2005 she co-founded with Dr. Fernando Fonseca the non-profit production company LAiLA Produktions, with a single objective: to produce and produce audiovisuals in order to develop awareness materials related to the third world and social exclusion at the health level. Combining with her professional career, she has made relevant presentations such as "Ethics in the image" (2009) at the first Congress of Humanitarian Medicine in Barcelona, or "Women and Advertising" (2008). In 2019, she participated as a juror in the Human Rights Film Festival in Barcelona and has created the Fernando Fonseca Foundation to follow the work of this physician-researcher, who died in 2014.
Josep Roca
Former Producer and International Relations Coordinator at the City Council of Barcelona
Josep Roca holds a degree in Hispanic Philology from the Autonomous University of Barcelona and a diploma in Public Administration Management from ESADE. He was Manager of Barcelona Televisió between 1994 and 2001, Director of International Relations, Contents and Exhibitions and Events of the Universal Forum of Cultures of Barcelona, and Director of the Audiovisual Program of the Insitut de Cultura de Barcelona in 2005 and 2006. He currently works for the Barcelona City Council as Project Manager and Director of City Promotion at Barcelona Activa, in addition to being Coordinator of International Relations in the Area of Quality of Life, Equality and Sports.
Rubén Seca
Young Filmmaker
Rubén Seca was born in 1991 and studies the Diploma in Film Directing at the Escola de Cinema de Barcelona. Some of his short films are Solitud (2017), Esculpiendo en la Memoria (directed in 2018 and has won 15 awards) and RAmén (2019).
Carlos Yannuzzi
Writer and Researcher
Carlos Yannuzzi graduated in Philosophy from the UB in 2010 and obtained a Master's degree in Spanish language and Hispanic literatures in 2011. He went on to work at the University of Barcelona as Community Manager, and since then he has been working in the Complementary Training Area of the University of Barcelona, first in the design of human resources policies and then in the design of the training product of the area. She is also part of the team of Las Nubes, the philosophy, art and literature magazine of the UB.
Jaime López Diez
Prof. Dr. of Information Sciences UCM (Madrid) & Organiser of WoCiCo
Professor Jaime López Díez holds a degree in Information Sciences from the Complutense University of Madrid and a PhD in Audiovisual Communication and Advertising from the University of Valladolid. In addition to his teaching experience, he has developed his professional career in television (Antena 3 TV and La 2 (RTVE)), written press (El País Semanal, La Vanguardia, Muy Interesante, Tiempo, Tribuna de Actualidad) and communication services (Universidad Carlos III de Madrid, Intermón Oxfam, Banco de España, Federación Española de Municipios y Provincias).
Sandra Mur Puyuelo
Cultural Communicator and Researcher | Stand-in Member of the Jury
Sandra Mur Puyuelo (Huesca, 1986) has a Master's degree in Specialized Communication and a PhD in Linguistic, Literary and Cultural Studies. She has specialized in the Eurasian space, Russia and Central Asia. She collaborates with distributors in this geographical area and film festivals as an intercultural interlocutor and mediator.