Jury of the Official Section to Competition
Lluís Miñarro, Marta Grau, Ángel Sala, Pierre Gonnord & Pedro Ballesteros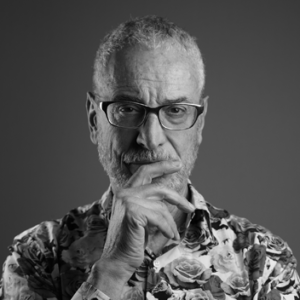 Lluis Miñarro
Producer and Director | President of the Jury
Lluís Miñarro, born in Barcelona, is a non-conformist filmmaker and producer. He has directed Love Me Not (2019), Stella Cadente (2014) and the documentaries Blow Horn (2009) and Familystrip (2009). In 1989 he founded the production company Eddie Saeta, producing more than 40 films that have won great recognition at national and international festivals. Even so, he has been a jury member at festivals such as Locarno, Karlovy Vary, San Sebastian and Buenos Aires, and has held retrospectives all over the world. In 2010 he received the City of Barcelona award, and has recently been distinguished with the Pepón Coromina 2020 award from the Catalan Film Academy for his career.
Asian Film Festival Barcelona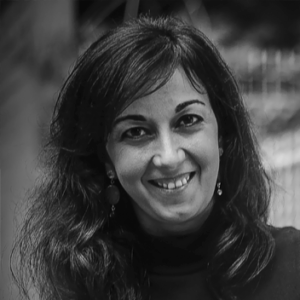 Marta Grau
Scriptwriter
Marta Grau is a scriptwriter, writer and script editor, she was Coordinator of the Content Department at the Audiovisual Development Centre-ICEC (2006-2008). As a scriptwriter she has written several feature films and series, including Volveremos (2013, Gold Panda Award, Gaudí Award and ATV), the script coordination of the series Las del hockey (TVC-Netflix, 2019-2020, CIMA Award for Equality), the bible of the 3rd season of Com si fos ahir (2019-2020) or Cançó per a tu (nominated for the Gaudí Awards 2020). She is the author of essays and novels and also teaches screenwriting at various universities and schools in Barcelona.
Asian Film Festival Barcelona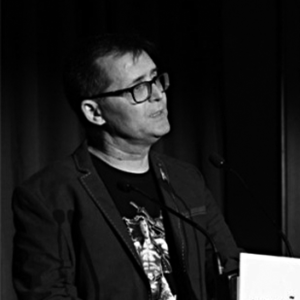 Ángel Sala
Director of Sitges Fantastic International Film Festival
Ángel Sala (Barcelona, 1964) is a director, scriptwriter, film critic and the current director of the SITGES International Fantastic Film Festival of Catalonia from 2001 to the present. In addition to collaborating with different magazines and newspapers, such as the Periódico de Catalunya or as a consultant on film programming for TV3, he has written more than thirty books, including the following titles: Cine fantástico y de terror alemán. 1913-1927 (2005), Universo Lynch (2006), among others. However, as well as being a film critic he has also written screenplays for films such as Rottweiler (2004), Beneath the Still Waters (2004) and Never Have I Been to Poughkeepsie (2013), which he also directed.
Asian Film Festival Barcelona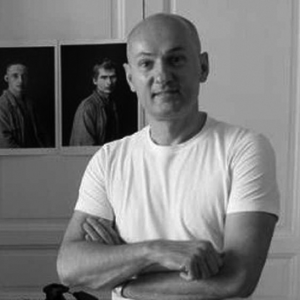 Pierre Gonnord
Photographer
Pierre Gonnord (1963, France) French photographer based in Madrid since 1988. He works with people with a strong collective identity and individual presence, generally threatened by globalisation and the passing of time. The visibility and memory of faces is a constant component in his work. For this reason he has received awards such as the Culture Award of the Community of Madrid, the City of Alcobendas International Photography Award in its fourth edition. His main exhibitions include La sangre no es agua La Arquería/Nuevos Ministerios, Madrid ( 2019/20) Doce fotógrafos in the Prado Museum, Madrid (2018), among others. He has participated in international artistic events, such as the Rencontres d'Arles and the Biennale di Venezzia, as well as in institutional group exhibitions such as the Museo del Prado (Madrid).
Asian Film Festival Barcelona
Pedro Ballesteros
Filmmaker
Pedro Ballesteros has directed, made or photographed documentaries for film and television for the last 30 years. In his early days he stood out as a video creator, winning numerous awards at festivals such as the Chicago International Film Festival, the Locarno Videoart Festival or the Tokyo Video Festival. His latest work is ¿Puedes oírme? a portrait of the Catalan sculptor Jaume Plensa which won the Audience Award at the last edition of Docs Barcelona. He has a degree in Information Sciences from the Autonomous University of Barcelona.
Asian Film Festival Barcelona
Jury of the Panorama Section
Cloe Masotta, Andrés Duque, Mireia Iniesta,
Adrián Silvestre & Lucas Santos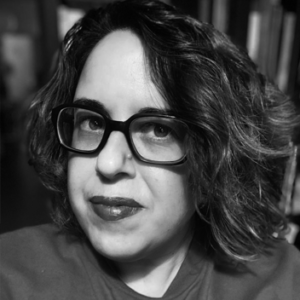 Cloe Masotta
Professor and Film Critic | President of the Jury
Cloe Masotta (1977) is a Doctor in Communication, professor and critic of cinema and contemporary art. As a member of the ACCEC (Catalan Association of Film Writing and Criticism) she has been a member of the Critics' Jury at several festivals such as D'A Film Festival, LPA Film Canarias and L'Alternativa, and a member of the FIPRESCI Jury at the Annecy International Animated Film Festival. She has recently published the book Cuerpos exquisitos. Identidades y deseo in the Arxiu Xcèntric (Breus collection, CCCB).
Asian Film Festival Barcelona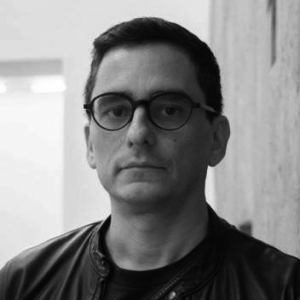 Andrés Duque
Filmmaker
Andrés Duque is a Spanish filmmaker born in Venezuela. His work is situated on the periphery of Spanish non-fiction with a strong documentary and essayist character. His first film Ivan Z is a portrait of cult filmmaker Ivan Zulueta. His works have won numerous awards and recognition at film festivals around the world and have been exhibited in cultural centres such as the Museo Nacional Centro de Arte Reina Sofía (MNCARS). In 2018 he begins a two-part project on Karelia, a territory divided between Russia and Finland. The second part is currently being prepared.
Asian Film Festival Barcelona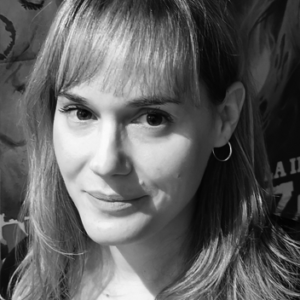 Mireia Iniesta
Actress, Programmer and Professor
Mireia Iniesta has a degree in Romance Languages and Literature and Italian Philology from the University of Barcelona. She obtained a Master's degree in Contemporary Cinema and Audiovisuals from the UPF. She is a film critic and editor of La Furia Umana, Cinergia, Shangrila and El Destilador Cultural. Teacher of genre and cinema at the film school located in Barcelona, Educa tu Mirada. Actress in La Academia de las Musas by José Luis Guerin and in the short film Aniversari by Judith Collel.
Asian Film Festival Barcelona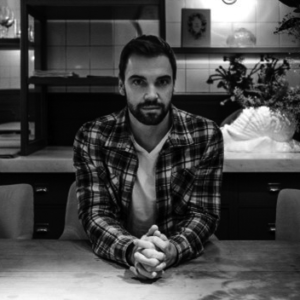 Adrián Silvestre
Filmmaker
Adrián Silvestre (Valencia, 1981) is a film director with a degree in Audiovisual Communication from the UCM, a degree in Film Directing from the ECAM and a Master's degree in History of Contemporary Art and Visual Culture (MNCARS), in Madrid. He has also studied at EICTV (Cuba), and has received scholarships from the Royal Academy of Spain in Rome and the Academy of France. Los Objetos Amorosos, his first work, received numerous international awards such as the FIPRESCI (SEFF 2016, Seville). He is currently finishing Sedimentos, his second feature film.
Asian Film Festival Barcelona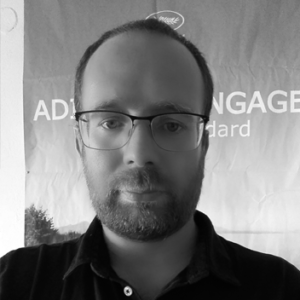 Lucas Santos
Film Critic
Lucas Santos (Barcelona, 1978) graduated in journalism from the Autonomous University of Barcelona. After writing for the weekly Adelante, Diario 16 and other publications, he joined the communication office sector. Since 2014, he has been writing the Asa Nisi Masa film blog. Previously, he collaborated in the programme "S de sábado" (Radio Unión Cataluña) commenting on current film news, wrote sporadically about cinema in his weekly column for the newspaper A fons Vallès and reviewed premieres and other events for Sigue leyendo. He currently collaborates with the magazine Transit and is a member of the Catalan Association of Film Critics and Writers.
Asian Film Festival Barcelona
Jury of the Discoveries Section
Alexis Racionero, Élodie Mellado, Álvaro de Luna, Jeffrey Frigula & Shaghayegh Norouzi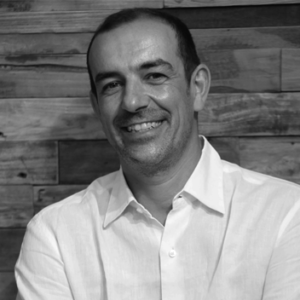 Alexis Racionero Ragué
Writer and Filmmaker | President of the Jury
Alexis Racionero Ragué has a PhD in art history and a degree in geography and history. He has taught Cinema for more than a decade at ESCAC and has shot documentaries such as Rubbersoul, the hippie trip to India or Railway to Heaven for Casa Asia. He is a specialist in oriental philosophy, counter-culture and the journey of the hero. He has published several books such as California dreaming (Niberta) El ansia de vagar (RBA) or Darshan, filosofía oriental para la vida cotidiana (Kairós). He collaborates with media such as Rac1, Cat Radio, National Geographic and La Vanguardia. From Wakenpath he gives intensive courses on storytelling, leadership and life purpose.
Asian Film Festival Barcelona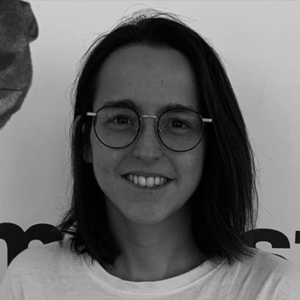 Élodie Mellado
Contents Editor (FILMIN
Élodie Mellado has been a content editor at Filmin since 2012 and a programmer at the REC Festival in Tarragona. Graduated in Audiovisual Communication from Rovira i Virgili University.
Asian Film Festival Barcelona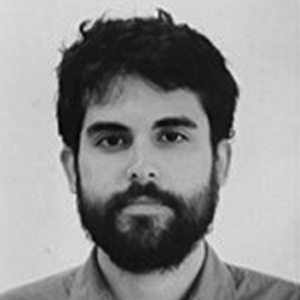 Álvaro de Luna
Film Critic
Álvaro de Luna (1991) film critic with a degree in philosophy and film criticism. He has been a member of the jury at the Seville European Film Festival (SEFF 2014) in the New Waves section. He also participated as a collaborator in the SEFF (2015-2018) and is in charge of the annual press coverage of different film festivals such as Zinemaldia, Seminci, Malaga, Filmadrid, among others. Currently, he is in charge of presenting the films for Youfeelm and collaborates with La gran evasión de Radiópolis.
Asian Film Festival Barcelona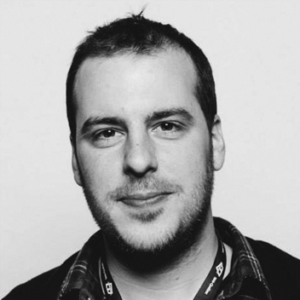 Jeffrey Frigula
Director and Scriptwriter
Jeffrey Frigula, director and scriptwriter, graduated from ESCAC in 2008 with a short film as his final project, Distopia (2008), which was selected for festivals such as San Sebastian and Cannes Film Market. It was also part of the Shortcat catalogue for 2012. After his debut, he began his career as a director of video clips for groups such as Kokoshca or La Bien Querida. Subsequently his career has focused on the specialty of scriptwriting. His latest projects include the fiction series Monkey Express for Movistar+ series, the co-direction of the feature film Shanghai brillaba entre lı́neas which will start the festival circuit in 2021. His latest project Para llevar is a fiction documentary currently in development.
Asian Film Festival Barcelona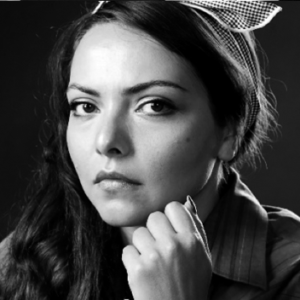 Shaghayegh Norouzi
Actress
Shaghayegh Norouzi graduated in 2009 from the University of Tehran (Iran) with a degree in theatre direction and drama. At the same time, she began her career as a professional actress, debuting in 2006 with the lead role in Bidori (Awakening), a series that became an instant success, giving her great personal recognition at national level. In recent years she has made the leap to directing and has made several short fiction and documentary films that have led her to be part of the Cannes festival in as many as four editions. Currently, she has developed her work as a film curator, introducing independent filmmakers from Iran and has collaborated in this capacity with national festivals as a Projector.
Asian Film Festival Barcelona
Jury of the Netpac Section
Qazi Abdur Rahim, Fina Sensada, Javier Martín-Domínguez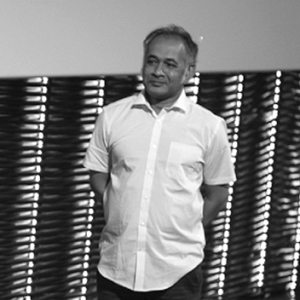 Qazi Abdur Rahim
Director of ImagineIndia International Film Festival |President of the Jury
Qazi Abdur Rahim (1962) graduated from UAM university he has been related to M-80 Radio and the famous comedians "Gomaespuma". Qazi is the first indian to be nominated to Spanish Film Awards for Best Original Music for the film El Próximo Oriente. He is the founder- director of the prestigious Imagineindia International Film Festival in Madrid, now on its 20th edition. He has been jury at many festivals and is curator of festivals like Macta Women,s Film Festival, Rain International Nature Film Festival or Turkish Film Festival Madrid.
Asian Film Festival Barcelona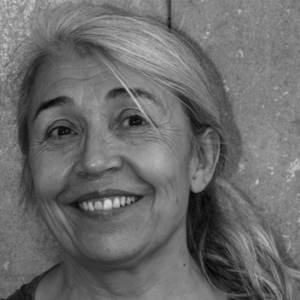 Fina Sensada
Filmmaker
Fina Sensada is a director and screenwriter who has worked for thirty years as a freelancer in the national and international film industry in the direction department. In 2005 she co-founded with Dr. Fernando Fonseca the production company LAiLA Produktions, a non-profit organization with a single objective: to produce and make audiovisuals to raise awareness about the third world and social exclusion on a health level. Combining this with her professional career, she has given talks such as "Ethics in the image" (2009) at the first Congress of Humanitarian Medicine in Barcelona, and "Women and Advertising" (2008). In 2019, she participated as a member of the jury at the Barcelona Human Rights Film Festival. In 2020 she created the Fernando Fonseca Foundation to follow the work of Dr. Fernando Fonseca who died in 2014. Medicine and Cinema.
Asian Film Festival Barcelona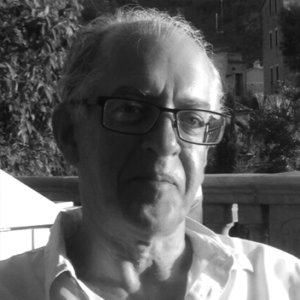 Javier Martín-Domínguez
President del/of the International Press Club, CIP. Spain
Javier Martín- Domínguez, President of the International Press Club, has worked as a journalist in the press, radio and television. Foreign correspondent, with Spanish National Radio and Television in the United States for ten years and with La Vanguardia in Tokyo. He was awarded the Cirilo Rodríguez Prize for international journalism. He has covered three American election campaigns, Reagan's trips to Moscow and Gorvachev's trip to Washington, Hiro Hito's funeral and Akihito's enthronement, among other events. A filmmaker, he is the author of the biographies of Paul Bowles and the surrealist artist Leonora Carrington; he directed the Seville European Film Festival and has been a judge at the Moscow, Sarajevo and Documenta Madrid festivals, among others.
Asian Film Festival Barcelona
Esteban Andueza, Magdalena Correa, Mana Salehi,
Adrián Caravaca Caparrós, Melissa Pascale & Sandra Mur Puyuelo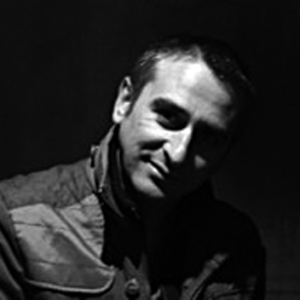 Esteban Andueza
Cultural Manager and Translator | President of the Jury
Esteban Andueza is a cultural manager, art curator and promoter of artistic projects. He has lived in China for 12 years where he has worked as a freelancer and also for prestigious centres, such as the Iberia Center for Contemporary Art or the Cervantes Institute in Beijing, always focused on the promotion of cultural exchanges between Spain and China.
Asian Film Festival Barcelona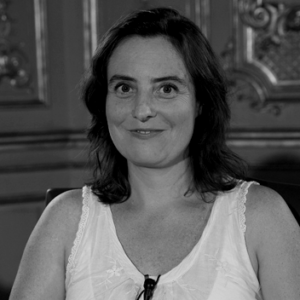 Magdalena Correa
Visual Artist
Magdalena Correa (1968) has a degree in Fine Arts with a mention in engraving from the Catholic University of Chile. Se has a PhD in photography and video from the Universidad Politécnica de Cataluña and accredited by ANECA. She has specialised in photographic and video research projects on isolated and extreme territories. Her research interests include: Austral (2006) on the 11th Region of Aysén in southern Chile, La Desaparición (2008) on the Gobi deserts in China and Mongolia and the Atacama desert in northern Chile, among many others. He has been a member of the Research Line "Applications to Audiovisual and Multimedia Systems" of the Engineering Department of the Polytechnic University of Catalonia, Barcelona.
Asian Film Festival Barcelona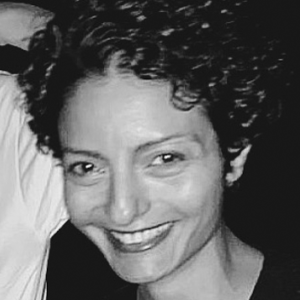 Mana Salehi
Visual Artist
Mana Salehi, an audiovisual artist of Iranian origin, has been living and working in Barcelona since 2004. She holds a PhD from the Faculty of Fine Arts of the University of Barcelona in advanced studies and artistic production. She has participated in several video installation exhibitions in different countries. In her work she explores environmental crises and human emotions through audiovisual poetics.
Asian Film Festival Barcelona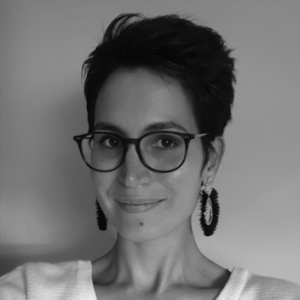 Melissa Pascale
Public Relations HKETO (Brussels)
Melissa Pascale is based in Brussels and has been working for over 6 years as a PR officer for the Hong Kong Government's representation to the EU and 15 countries in Europe. She is passionate about other cultures and her frequent travels and world tours in 2019 have taken her to North and South America, Australia and Asia, a continent with which she has both professional and personal affinities. In her free time, she does yoga and meditation, dances, visits exhibitions, writes for an online travel media and watches many films and series from various parts of the world.
Asian Film Festival Barcelona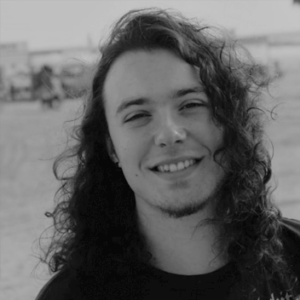 Adrián Caravaca Caparrós
Researcher
Adrián Caravaca Caparrós graduated in East Asian Studies from the Autonomous University of Barcelona with a specialisation in Economics, Politics and Society. Since 2019 he has been collaborating with Casa Asia in the translation and edition of audiovisual material. His line of research revolves around the diplomatic relations between Spain and China between 1931 and 1953. He collaborates as editor for the informative portal 'Noticias Gamer'.
Asian Film Festival Barcelona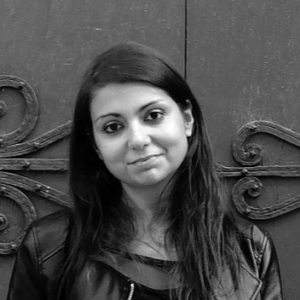 Sandra Mur Puyuelo
Programmer and Researcher
Sandra Mur Puyuelo (Huesca, 1986) has a Master's degree in Specialised Communication and is a PhD student in Linguistic, Literary and Cultural Studies. She specialises in the Eurasian space, particularly in Russia and Central Asia. She collaborates with distributors in this area and with film festivals as an interlocutor and intercultural mediator.
Asian Film Festival Barcelona